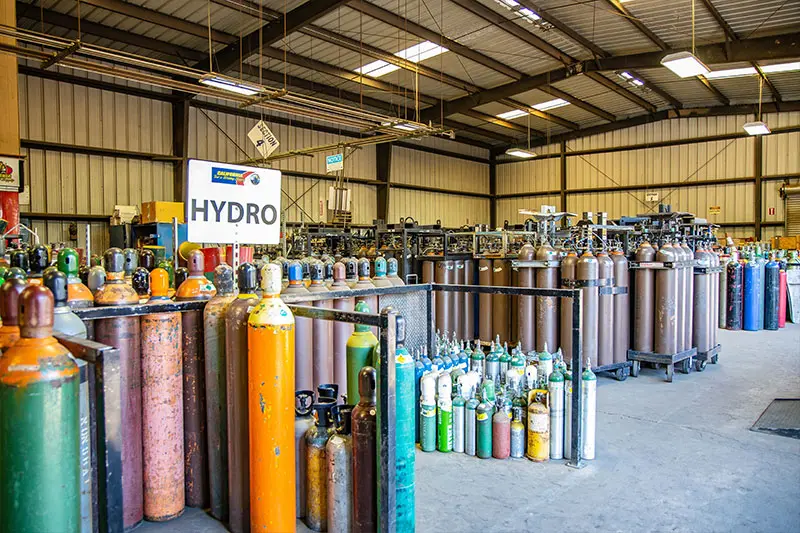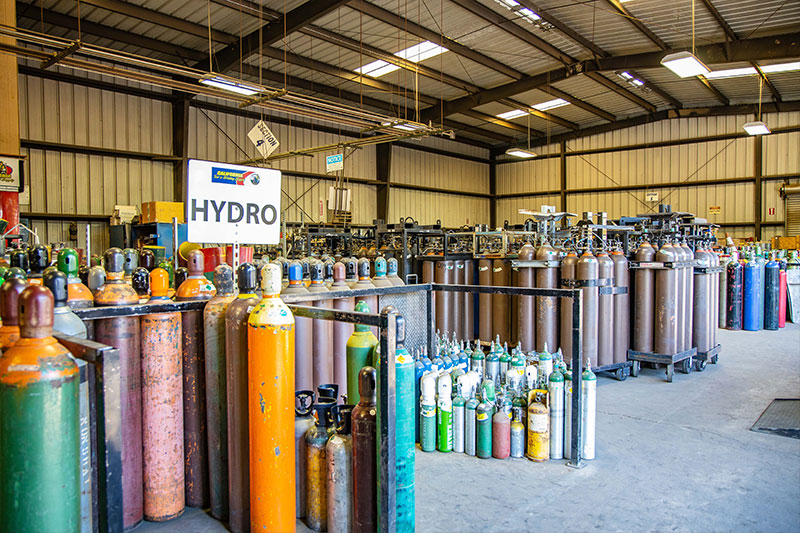 At California Tool & Welding Supply, we have an onsite cylinder-pumping facility as well as smaller pumping facilities at our other locations. These sites produce both pure and mixed gases to a variety of specifications.
All of our locations have a large inventory of our most popular gases, and we are able to blend custom mixtures with little to no lead time.
If you need a custom blend or specialized gas, give us a call.
Even if we don't have a gas stocked at a particular location, we can transfer inventory within our facility network to quickly meet your needs.
Welding & Cutting gases: Oxygen, Acetylene, Propylene & Propane
Compressed Air: Industrial Grade, Breathing Air & Aviators Oxygen
Purging Gases: Argon, Carbon Dioxide, Helium & Nitrogen
Welding Gases & Gas Mixes: Argon, Carbon Dioxide, Argon/CO2 Blends, Argon/Helium Blends, Argon/Helium/CO2 Blends, Helium & Nitrogen (custom welding mixes available upon request)
We can also supply the following bulk gases: Argon, Carbon Dioxide, Nitrogen, Oxygen