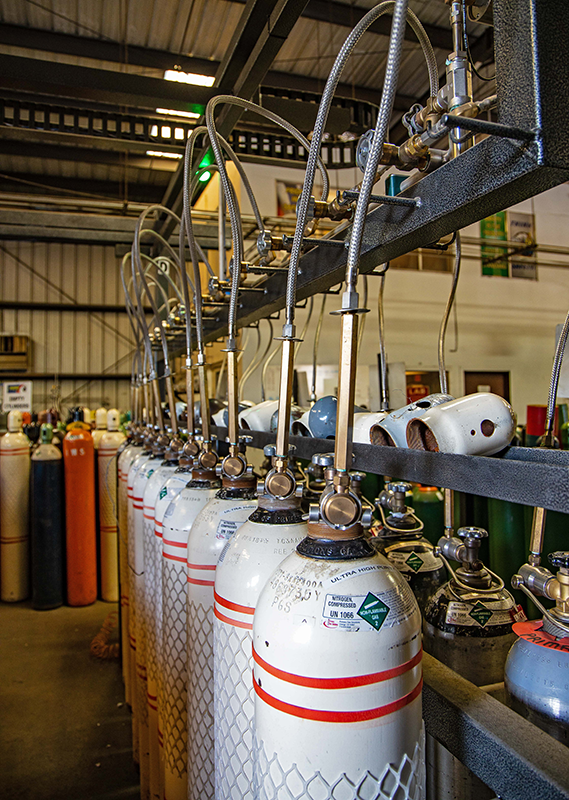 Elite Air is a division of California Tool & Welding Supply.
Elite Air carries a complete line of specialty gases and specialty gas mixtures to meet the demands of all of your compressed gas applications. From oxygen, carbon dioxide, hydrogen and helium to gases used for medical procedures and lab research, we offer a wide range of specialty gases to optimize your operations.
We serve packaged compressed gas and cryogenic liquid applications and offer equipment rentals and repair. In addition to our stringent quality controls, we pride ourselves on being 100% customer-focused. We are driven to exceed your expectations by being responsive and thorough with every order.
From Elite Air, you can expect the finest certified pure compressed gases available today. Our team of specialty gas experts can help you determine the specialty gases and specialty gas mixtures that will best meet your needs. Contact us if you don't see what you're looking for listed below.
CO Argon
Acetylene
Carbon Dioxide
Helium
Hydrogen
Nitrogen
Oxygen
Elite Air Mixtures & Blends
CO Argon
Acetylene
Carbon Dioxide
Helium
Hydrogen
Nitrogen
Oxygen
Elite Air Special Gases & Equipment
CO Argon
Acetylene
Carbon Dioxide
Helium
Hydrogen
Nitrogen
Oxygen